An active vacation at Lake Starnberg
Experience nature in the Starnberg Five Lake Region
Nordic Walking along the lakeside promenade, a boot tour or sailing on Lake Starnberg, a bicycle tour on the Ilkahöhe Mountain, an easy winter hike through the idyllic pre-alpine landscape – with a view of the magnificent mountain panorama on the horizon – are just some of the examples of the many activities and destinations that you can discover in the Starnberg Five Lake Region.

Hiking
Well-marked trails start directly at the hotel and take you through the gently rolling pre-alpine landscape. The idyllic Würm Valley is one of the most well-known destinations in the region – and Lake Starnberg used to be called Lake Würm.

Cycling
A relaxed hiking or biking tour along Lake Starnberg is perfect for a short outing. For a longer tour, you can choose a leg of the King Ludwig long-distance trail – from Berg via Starnberg and Andechs to Lake Ammer (31.5 km lang).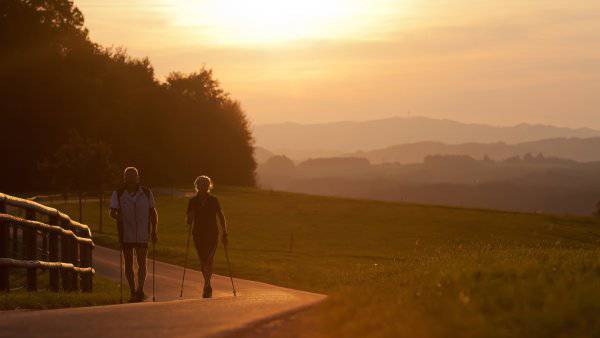 Nordic Walking
The Nordic Walking Park Starnberg Five Lake Region connects some of the most beautiful destinations in the region on 23 trails. A total of 280km are available for this gentle endurance sport.



Winter sports
You can reach the skiing area Garmisch-Classic in less than one hour by car in the winter. Many other skiing areas in the Bavarian and Austrian Alps are also quickly accessible so you can reach a different winter sport paradise every day.


Your accommodations for an active vacation

Golfing
There are numerous idyllically located golf courses withing 60 driving minutes. With an alpine panorama, a view of Lake Starnberg or Zugspitze Mountain – always surrounded by the natural Bavarian beauty.  Thanks to cooperations with some of the golf courses in the region, we can offer you their Greenfee for a discounted rate of 20%. Please contact our Front Office for more information and to receive the discount.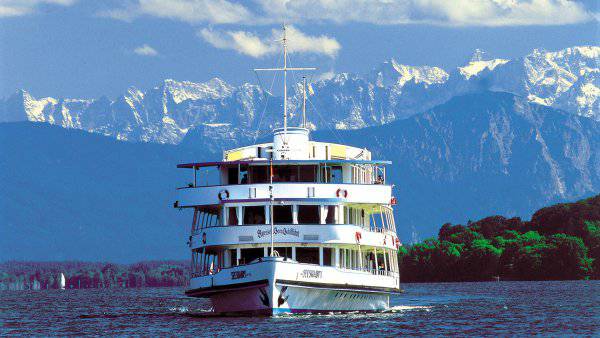 Boat tours
As soon as the lakes and streams are free of ice, the Five Lakes Fleet sets sail. You can choose a cruise on the lake or combine a boat tour with a bicycle tour, the mountain panorama with snow-covered peaks is unforgettable.


www.seenschifffahrt.de